Project description
Ref: RC17PB
surface area 5.12m²
washbasin unit to measure
mirror-fronted cabinet
walk-in shower
wall-mounted toilet
radiator
Optimise your space, as in this bathroom!
The made-to-measure wall facing with niches is ideal as storage space,
creates more depth,
easily conceals the ventilation.
Beneficial light. Welcome space.
Large mirrors make the bathroom seem almost twice as big.
The glass shower wall creates openness and lets in light.
The know-how of a specialist
Creative tile layout.
This project was realised in collaboration with an interior architect.
She designed a creative tile layout pattern.
She combined tiles of different sizes.
This gives the bathroom a very distinct style.
Aesthetic and practical walk-in shower.
Walk-in showers are increasingly popular in bathroom renovations.
Maintenance is easier: no more edges and hinges!
Shower floor is the same level as the bathroom floor.
Floor tiles can be carried through into the shower.
The water flows away effortlessly thanks to the integrated shower drain.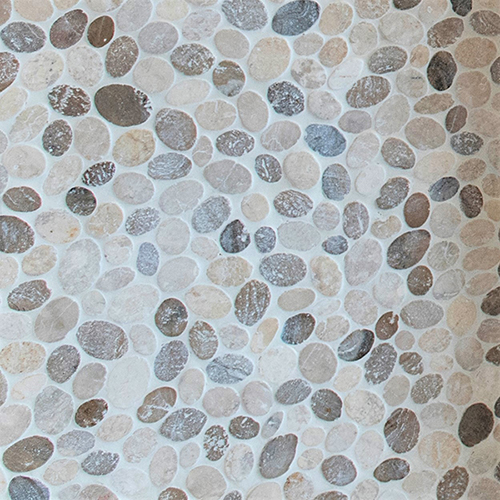 Restful pebble mosaic.
Bring tranquillity into your home and create a unique sense of the outdoors by choosing natural products such as this pebble mosaic.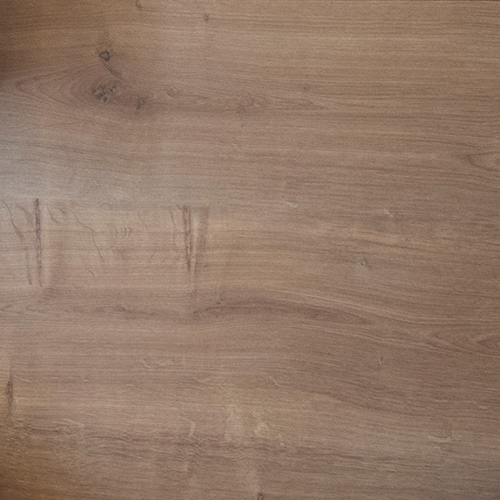 Warmth of wood in user-friendly Spa panels.
Choose the warm ambiance of WBP multiplex (Water and Boil Proof).
Quick and easy to install thanks to click system.
No visible joints or seams.
Maintenance-friendly: no mould or grimy grout joints!
Materials used
made-to-measure washbasin unit in laminate
washbasin Laufen Palomba collection
made-to-measure mirror-fronted cabinet in laminate
walk-in shower with Advantix-Vario shower drain
wall-mounted toilet Duravit Darling New + soft close
radiator Vasco Alu-Zen
wall panels + part of floor Reso Pal Spa Styling